Wire Tech offers high quality wire ropes directly from European manufactures. Wire Tech has been the exclusive agent for Redaelli Tecna S.P.A, now TeufelbergerRedaelli, since the start in 2011.
To satisfy the most severe offshore and subsea conditions, we recommend Redaelli's FLEXPACK, which is the state-of-the-art wire rope product.
This particular wire rope represents the ultimate answer to subsea applications where high non rotating characteristics combined with simple handling and long lifetime is required.
Flexpack Spec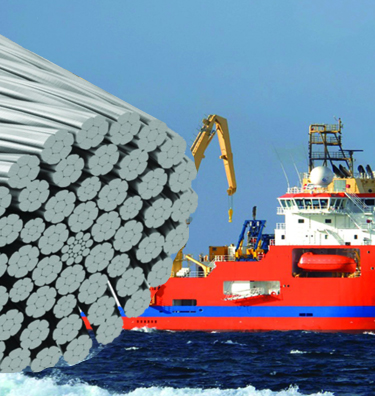 Guiness World Record Rope
Discover how Redaelli have made the heaviest cable in the world. How it is made by and the various production processes, from the initial working of the wire rod base material to the final packaging of Flexpack.