Viper Mini MkII
Wire Rope Lubricator
---
Light Weight
Mini MkII collar with seals weighs only 2.5 kg's making
it one of the lightest and easiest to use in the world.
Maximum Rope Protection
Unique seal design induces lubricant penetration
into rope for added corrosion protection.
Other advantages:
– Fast and Efficient Rope Lubrication
– Set up and install only take minutes, no tools required.
– Clean and Lubricate ropes in one application at speeds <1000mt/hour.
– Eliminates Manual Greasing
– Safer for staff, reduced lubricant ussage, leakage & mess.
– No Scrapers Required.
Wide Size Range
Viper Mini MkII lubricates ropes from 8mm to 30mm.
Optional High Speed kit will lubricate ropes up to 35mm.
Direct increase in rope asset life.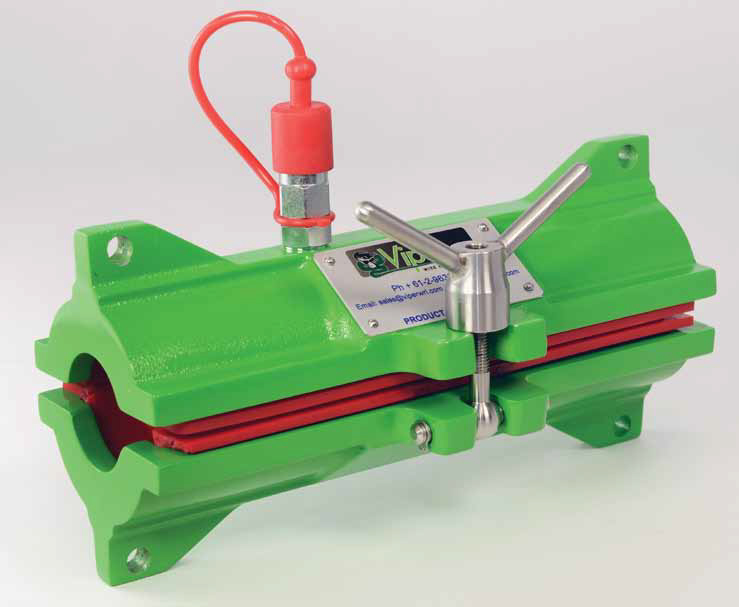 Download PDF